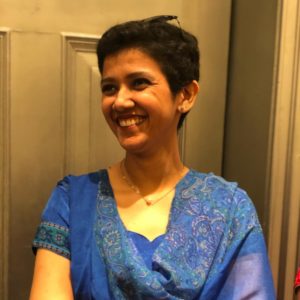 Deekshitha Ganesan is a qualified lawyer with research interests in criminal justice, prisons, LGBTQI rights, and legal aid. Previously, she has worked at Khaitan & Co, Mumbai in the dispute resolution team and at the Centre for Law and Policy Research, with a focus on issues of equality and non-discrimination, transgender rights, and criminal justice reform. Deekshitha is an incoming LLM candidate at the New York University School of Law. During her time-off, she usually paints, bakes vegan desserts and is trying to become fluent in the Russian language.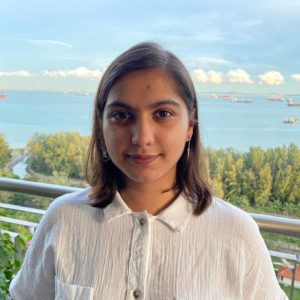 Saumya Dadoo is the founding editor of DetSolNet. She is an independent researcher with interests in prisons, colonial history, and gender & sexuality. She has worked at research and advocacy organisations in India, like the Centre for Law and Policy Research and Majlis Legal Centre. Saumya is an incoming doctoral student at MESAAS, Columbia University. She is also a hoarder-of-links, chaser-of-cats, and loves exploring cities on foot.
Shailza Sharma is a PhD candidate at the Department of Politics at University of Exeter. She is a qualified lawyer, based in Delhi and Chandigarh. Her academic interests include political resistance, social movements, women and resistance, and prisons and prison memoirs. She loves learning new languages; has no patience for abstract poetry; and swears by the rule that life is too short to waste intimate moments with a book one may not end up liking.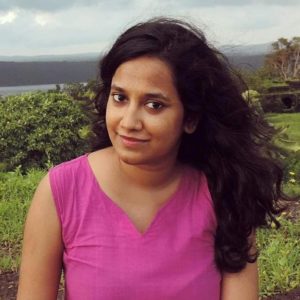 Sujatha Subramanian is a Ph.D. Candidate, a Graduate Teaching Associate, and a Distinguished University Fellow at the Department of Women's, Gender and Sexuality Studies at Ohio State University. Her research interests include girlhood and youth studies, juvenile justice, feminist critiques of development, feminist media studies, and feminist geography. Sujatha hopes to learn two forms of dance and is keen to keep her house plants alive.
Website Design: Mila Samdub is a graphic designer and researcher based in Delhi. He is interested in digital governance, the history of technology and infrastructure. He also curates and writes on contemporary art.
Illustration: Shalaka Pai is a Bangalore-based animator and illustrator. She has previously worked on campaigns for Jhatkaa.org, and Amnesty International India, among others. You can find her work at behance.net/twentytwoseven